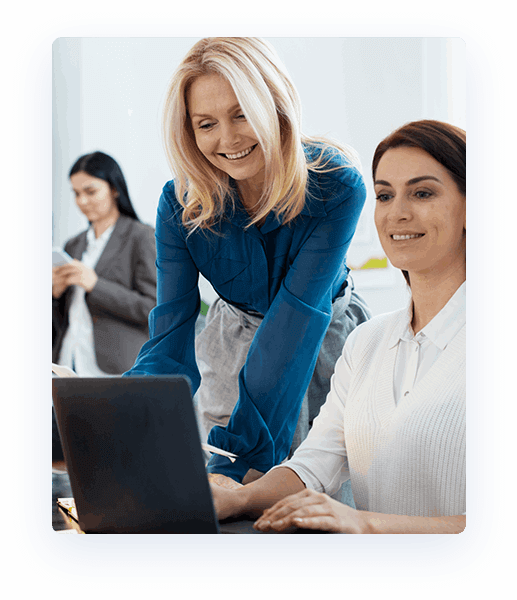 Mobile app development
Are you looking for a reliable partner to help develop your custom mobile app?
Look no further than our Mobile App Development Service! Our team of experts have years of experience in this field, allowing us to provide competitive rates and fast turnaround times. We have helped hundreds of satisfied clients bring their vision to life with optimized, user-friendly apps.
Take a look at our portfolio to see what we can do for you. From concept to completion, we will work closely with you every step of the way to ensure that your mobile app meets all your needs. Discover the benefits of having an app tailored specifically for your business today!
Contact us today to discuss your mobile app development needs or schedule a free consultation with our team. Get a quote for your project and take advantage of our competitive rates and fast turnaround times – join the hundreds of satisfied clients who have trusted us with their mobile app development projects!
When You Need Mobile App Development Services
Are you looking for the best mobile app development services to help your business succeed? Our team of experts can help you with any mobile app development needs, from creating a custom app from scratch to optimizing performance and security.
We work across all sectors
Our Latest Case Studies
explain how we work
Mobile App Development Solutions
At Amivo, we offer a wide range of mobile app development services to meet the needs of our clients. Our team is dedicated to creating robust, reliable and secure apps that are tailored to their specific requirements. 
Even after an application has been launched, there is still ongoing maintenance required in order maintain its performance over time – this includes bug fixes, feature updates etc. At Avimo, we provide ongoing support services so you don't have worry about managing these tasks yourself – leaving you free focus on other areas of running your business.
Places Our Mobile App Development Services Are Used
Discover the many industries and sectors that benefit from mobile app development services. From healthcare to government agencies, our mobile app development solutions have been used to create innovative apps that meet the needs of businesses and organizations around the world.
8 Reasons to Choose Us for Mobile App Development
Are you looking for a reliable partner to help you create the perfect mobile app? Look no further! We offer an unbeatable combination of expertise, dedication, and robust technology. Read on to find out why we are the best choice for your mobile app development needs.
Proven Track Record of Success
We have been developing apps since 2011, and our portfolio is full of successful projects that have helped businesses grow. Our experienced team understands how to design an effective user experience, build reliable solutions, and deliver results that exceed expectations. With us, you can rest assured knowing that your project is in safe hands.
Expertise in Mobile App Development
Our developers have worked on numerous apps across various industries - from healthcare and finance to education and retail. Our expertise enables us to provide customized solutions tailored to your specific requirements. Whether it's a complex enterprise-level application or a simple consumer-facing product, we know exactly what it takes to get the job done right.
Dedicated Support Team
At every stage of development - from concept creation to deployment - our dedicated support team will be there for you with expert advice and timely assistance. We take pride in providing top-notch customer service so you can feel confident knowing that any issue will be resolved quickly and efficiently.
Comprehensive Range of Services
From UX/UI design and backend development to QA testing and launch support - we offer a comprehensive range of services that cover all aspects of mobile app development. This allows us to handle all aspects of the process in-house, ensuring quality control throughout the entire process.
High Quality Design & User Experience
We understand how important it is for users to have an enjoyable experience when using your app - which is why we prioritize creating high quality designs with intuitive interfaces that make navigation easy and enjoyable for users. Our talented designers use industry best practices combined with their creative flair to create beautiful yet functional designs that enhance user engagement levels.
Security & Reliability Assured
We take security seriously at every step of the way – from secure coding practices during development through rigorous testing prior launch – so you can rest assured knowing your data is safe & secure at all times . Plus , our extensive QA testing ensures maximum uptime & reliability after launch .
Robust Technology Stack
Our experienced developers use cutting edge technologies such as React Native , Flutter , Xamarin , Ionic , etc., depending on your specific requirements . This allows us create feature rich applications while keeping performance levels high . Plus , our cloud hosting solution ensures scalability as per demand.
"I had a great experience working with Amivo on my mobile app development project in London. They were able to take my vague idea and turn it into a fully functioning app within a few weeks. The team was friendly and responsive, helping me navigate the process every step of the way. I highly recommend Amivo if you're looking for app developers in the South of England or London!"
"As a small business owner in Oxford, I was struggling to develop an app that could help promote my services. But after working with Amivo, everything changed! Not only did they bring my vision to life but also gave valuable advice along the way to make sure everything ran smoothly. Highly recommended!"
"When I decided to launch an online business, I needed an app quickly but didn't know where to start. Fortunately, I found Amivo and am glad I did! Their team created a fabulous design and developed my dream app within two months – something which would have taken me much longer by myself! Thanks so much for all your hard work!"
FAQs About Our Mobile App Development Services
We provide a wide range of mobile app development services. Here are answers to some of the most common questions we get asked about our services.